"
You know your entire plan depended on me being a self-serving utter bastard.
"
Season finale, Part 2. Nate comes out of hiding to challenge Sterling and Ian Blackpoole. This time, he's going to steal both The First David and The Second David statuettes right out from under their noses. But Nate's bigger challenge is to get his fractured team to work together again. The stakes have never been higher; either Nate gets his vengeance, or his friends go to jail for the rest of their lives.
The Client
Edit
There were no clients in this episode.
The Marks
Edit
Ian Blackpoole
Sterling and his associates
Episode Notes
Edit
The team's temporary headquarters is the Merritt mansion on the grounds of what was the Pasadena campus of Ambassador College.
Nate refers to the Glenn-Rieder security system. Glenn-Rieder is a reference to the Leverage "Wonder Twins", writers Melissa Glenn and Jessica Rieder.
Episode Media
Edit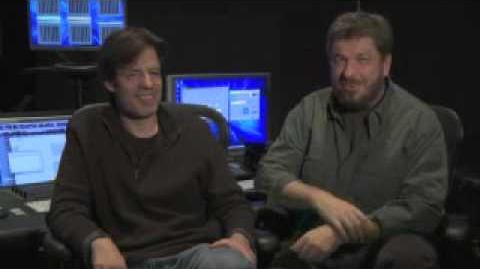 Ad blocker interference detected!
Wikia is a free-to-use site that makes money from advertising. We have a modified experience for viewers using ad blockers

Wikia is not accessible if you've made further modifications. Remove the custom ad blocker rule(s) and the page will load as expected.