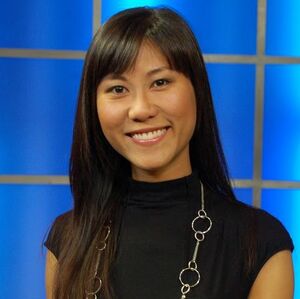 Sophie Soong is a newscaster and actress in the television series Leverage. She plays the fictional news reporter Janet Lin.
Biography
Edit
Sophie Soong is a newscaster for Portland's KPTV (Fox 12).
Soong is from Pasadena, California. She attended South Pasadena High School, and Pepperdine University in Malibu.
Professional
Edit
Soong began her career at TV 26 in Malibu, California while in college. She continued on to Roseburg, Oregon at KPIC-TV. She then moved to KVAL-TV in Eugene, Oregon where she became a weather forecaster. She currently works for KPTV in Portland.
Ad blocker interference detected!
Wikia is a free-to-use site that makes money from advertising. We have a modified experience for viewers using ad blockers

Wikia is not accessible if you've made further modifications. Remove the custom ad blocker rule(s) and the page will load as expected.