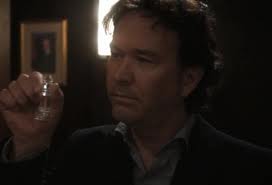 "
Come on Nathan, tell the truth. Didn't you have a little bit of fun playing the Black King instead of the White Knight, just this once?
"

Chess is used as a metaphor in the first season of Leverage. While the series pilot clearly alludes to Nathan Ford changing from a "White Knight" to a "Black King," the theme of chess appears thoughout the first few episodes of the series. 
Ad blocker interference detected!
Wikia is a free-to-use site that makes money from advertising. We have a modified experience for viewers using ad blockers

Wikia is not accessible if you've made further modifications. Remove the custom ad blocker rule(s) and the page will load as expected.